Practica Musica's AP* Prep Course
The AP Prep Course is designed as practice for the AP Music Theory exam. Each activity follows the numbering of the questions in the 2003 released exam, and provides learning activities that approximately match the topics and form of the questions. This course requires that one already has familiarity with basic music theory; the Exploring Theory course included in Practica Musica would be good preparation.
Activities included in the AP Prep Course are of two types: activities that mimick the presentation of specific questions found in the released exam, and those that provide background practice in topics covered by those questions.
Section I, A-B. For example, Activity A.01 randomly creates scale variations on melodic pitch patterns and presents them in the same way they appear in question A.1 of the exam: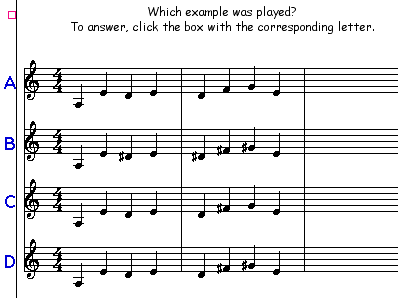 Questions 14-17 concern detection of pitch or rhythm errors, so the associated activities begin with general practice in detecting pitch or rhythm errors in randomly generated melodies:


The student can then move on to examples that imitate the manner in which questions 14-17 appear in the exam: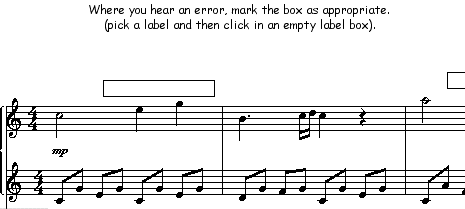 The rest of questions 1-74 in sections A and B are similarly covered with a mix of practice and sample question activities.
Section II, A-B. In the second part of the theory exam the student encounters dictation and composition activities such as realization of figured bass or Roman numeral harmony. Again Practica Musica provides activities to practice the material found in each question, including both single melody dictation and harmonic dictation. The program is even able to mark up part-writing efforts by the students, taking off for parallels, etc. as in this example from question 5 in section II. B: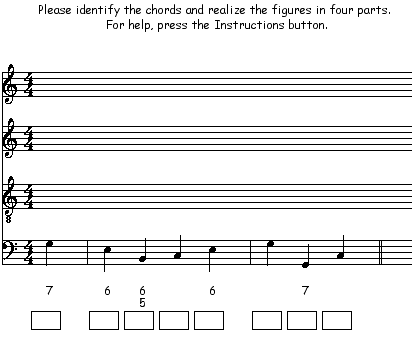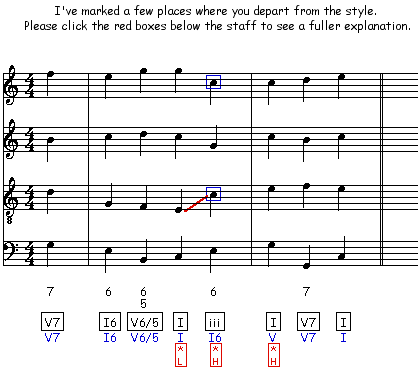 The AP Prep Course is provided in the activity menu of every current Practica Musica edition: Standard, Site, and Student.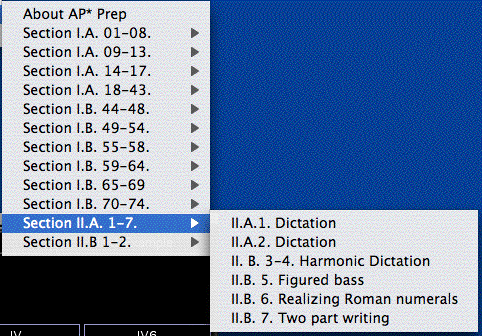 ---
*"AP" is a trademark of the College Board, which did not participate in the production of, and does not endorse, this product.