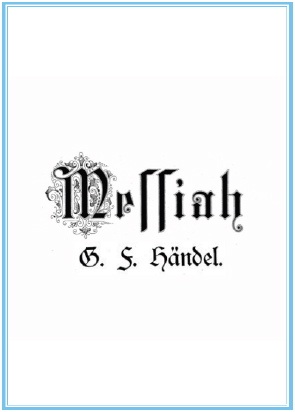 Do Your Part.
Messiah Singalong™ is a great way to practice and learn your part for the next performance of Handel's Messiah, whether you're singing in the chorus or playing an instrument.

Learning with software rather than CDs or MP3s has several advantages. With Messiah Singalong you can

• Hear any combination of parts - listen to just your own, or your own plus any others.
• Hear with your part automatically emphasized, or manually adjust volumes as you wish.
• Start and stop anywhere in the music (really convenient for practicing those trouble spots).
• See the music and keep your place - the scrolling score has a beat marker that shows where you are.
• You can even try "playing" a selected part by tapping its rhythm - the computer will supply the pitches and the other voices.

Messiah Singalong includes all 53 numbers of Handel's masterpiece with complete text and music, including even the instrumental sections and arias and recitatives. Sounds are those of your computer's music synthesizer, though you can use a MIDI device for output if desired.

Works on Macintosh and Windows computers with no extra equipment required.